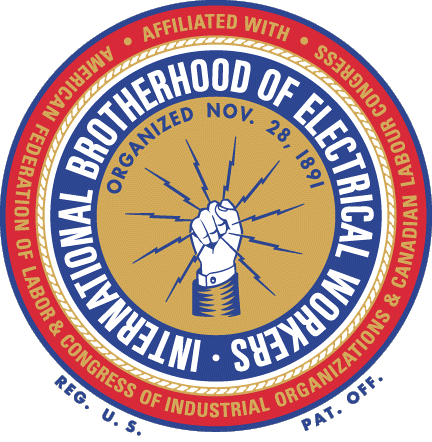 International Brotherhood of Electrical Workers
The International Brotherhood of Electrical Workers is one of the most progressive unions in existence today representing some 750,000 members in the United States. The IBEW is among the world's strongest labor organizations, representing workers in a range of skilled occupations in a wide variety of fields, including utilities, construction, telecommunications, broadcasting, manufacturing, railroads and government. The Brotherhood has members in the United States, Canada, Puerto Rico, the Panama Canal Zone, Guam and Saipan.
---
IBEW Local 14
IBEW Local 14 represents the best skilled workers in a variety of fields including construction, electric maintenance, electrical manufacturing, electric sign, telecommunications and some professional engineering occupations. Our jurisdiction services the western 40% of Wisconsin and extends along a line from the southern borders of Crawford and Richland Counties through Iron County in Wisconsin, and Allamakee County Iowa.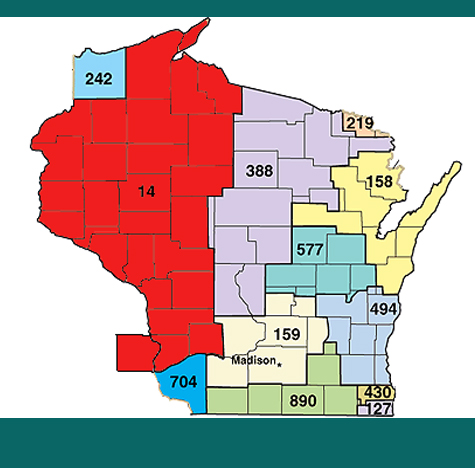 Local 14 Jurisdiction in Red
---
Inside Electrical Workers (Construction)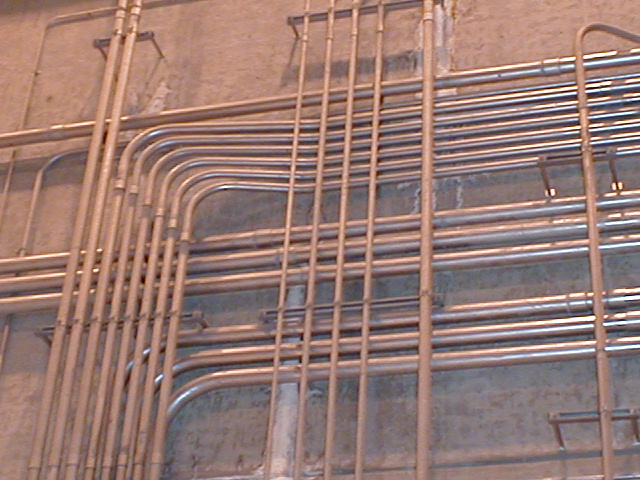 Inside wiremen are responsible for construction, installation or erection, repair or maintenance of all materials, equipment, apparatus and appliances required in the transmission of data, voice, sound, video and other emerging technologies (including fiber optics, high-speed data cable, etc.). On construction work throughout the United States and Canada, wiremen install electrical and electronic systems in residential, commercial and industrial structures. Electricians are among the first craftsmen on the job, installing temporary power, and frequently the last to leave the job, testing and troubleshooting. These workers must be highly skilled. Their five years of apprentice training qualify them to read blueprints; to work safely with high voltages; and to install, repair and service the heaviest and most complicated of electrical and electronic equipment and controls. They also perform low voltage, instrumentation, sound and public address, and alarm and signal work. Many are licensed electrical inspectors. Wiremen are also a vital part of our missile and space programs. Some inside wiremen are maintenance electricians who spend much of their time performing preventive maintenance and testing. The sign industry, particularly that segment which installs luminous tube signs and illuminated plastic signs, is another major aspect of inside electrical work. Another important aspect of inside electrical work is performed by electric motor shop journeymen. These highly skilled artisans possess a variety of mechanical skills as well as electrical competence. Many of the tasks they perform require the use of various types of machines: metal lathes, static and dynamic balancing equipment, drill presses, power saws, hydraulic presses, and an assortment of coil-winding equipment.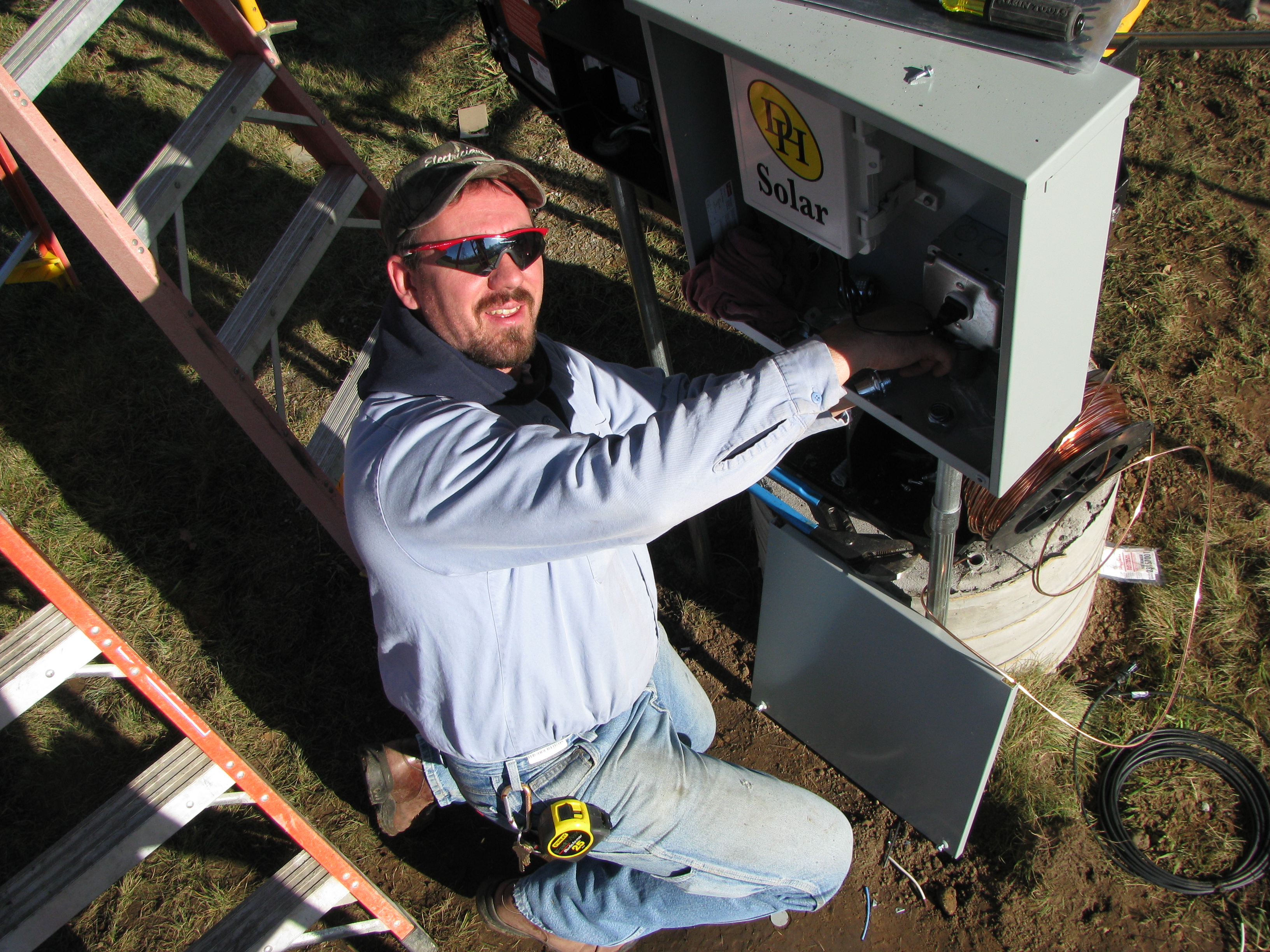 Welding skills are used to repair broken metal parts and to construct switchboards, panelboards and other apparatus. Motor shop mechanics repair and service electrical machinery and equipment, either within their employer's
shop or on the customer's property. Shop work includestroubleshooting and rebuilding electrical motors, generators,starters and controllers; rewinding transformers,relays, magnetic brake coils and miscellaneous coil windings;and fabricating switchboards and panelboards